TOFU and soy products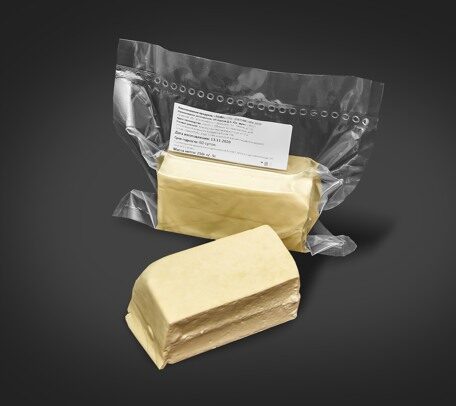 TOFU
Packaging type: vacuum
Net weight: 250-500g
Pcs per pack: 8-16
Marinaded Tofu

Packaging type: jar
Net weight: 350g

Pcs per pack: 12
Tofu in teriyaki sauce

Packaging type: pack
Net weight: 222g

Pcs per pack: 12
TOFU & Soy Products

TOFU is not only the most popular vegetable product in China and Japan, but also a favorite product of healthy food supporters in Europe. The product contains a rich range of proteins, fats and trace elements.

TOFU is versatile in cooking and is suitable for a variety of dishes, both main and sweet. It can be fried, boiled, baked, used for stuffing baozi, added in soups and sauces, and steamed.

The production of soy products in our factory is carried out only in accordance with original technologies. The production space is equipped with the high-tech equipment and has been certified in accordance with the international system of quality and technological processes control. Using natural ingredients only. All of this help us to produce products of the highest quality.
Contact us to get an offer. In 9 out of 10 cases, our offer is the most profitable one.